Our Instructors & Staff
Meredith Burke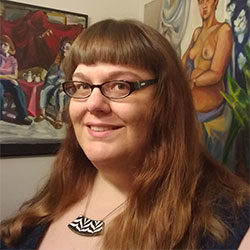 Meredith Burke is a freelance graphic designer and illustrator living and working in her hometown, Baltimore.
As a young adult, Meredith immersed herself in drawing and painting, and briefly attended MICA with hopes of majoring in illustration. Life sent her on a detour before she returned to school to study graphic design and digital illustration at the Community College of Baltimore County, then communication at University of Baltimore. While at UB, Meredith discovered a passion for tutoring others in creative technical skills. She developed and taught a series of Adobe Creative Suite workshops for the school's Achievement & Learning Center, and tutored many students in Photoshop, Illustrator, InDesign, HTML, and CSS.
Meredith's professional career has included print & web design, logo design, front-end web development, and commercial illustration for small businesses and nonprofits. She is active in the local design and web development community, having served as interactive chair for AIGA Baltimore and workshop instructor for Girl Develop It Baltimore. Most recently, studying and teaching at Baltimore Academy of Illustration has allowed Meredith to come full circle and rediscover her original passion for illustration.
---
Taylor Callery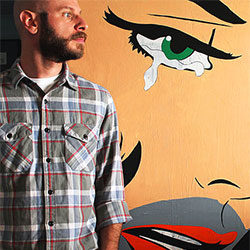 Taylor Callery is an American digital and traditional artist whose conceptually bold and graphic work has been featured in the pages of Harper's Magazine, Newsweek, The New York Times, The Los Angeles Times, The Smithsonian, The Atlantic, Sports Illustrated, Money Magazine, The Washington Post, The Wall Street Journal, and many more.
Never relegating himself to a single format, his work is not only seen in numerous national and international publications, but also advertising campaigns and gallery exhibitions.
Taylor has also been recognized by prominent entities such as American Illustration, The New York Society of Illustrators, 3×3 Magazine, Communication Arts, The Los Angeles Society of Illustrators, and the Society for News Design, among others.
---
Dave DeVoll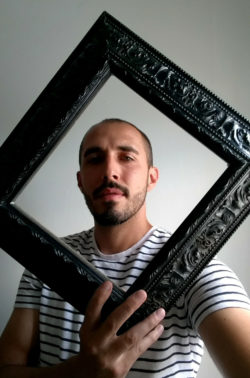 Dave DeVoll is a graduate of the University of Delaware, receiving his Bachelors degree in Fine Arts with a concentration in painting. As a local artist in Baltimore he has shown work in various venues through out the city with work ranging from mixed media to traditional acrylic paintings.
---
Alex Fine
Alex Fine was born and raised in the suburbs of Washington, D.C. Upon graduating from MICA in 2004, he decided to stay in Baltimore where today he lives and works as a freelance illustrator.
Alex's clients include Time Magazine, Newsweek, WIRED, Boston Globe, Washington Post, The Hollywood Reporter, The New York Observer, and he has a weekly column that he illustrates for the Baltimore City Paper. His style reflects influences of vintage comic books, 90's rock posters, and various eras of editorial illustration.
---
Scott Fuqua
J. Scott Fuqua is the author of four multi-award-winning young adult novels (The Reappearance of Sam Webber, Darby, The Willoughby Spit Wonder, King of the Pygmies). He has written two highly acclaimed literary novels (In the Wake of the Boatman, Gone and Back Again) and the award-winning graphic novel In the Shadow of Edgar Allan Poe. Spring of 2014 saw the publication of the multimedia project Medusa's Daughter, which came out as a novel, graphic novel, and graphic novella. He wrote and storyboarded the work. He's penned and illustrated two books on the history of architecture and a children's book on the history of the Baltimore & Ohio Railroad. For elementary students, he wrote the award winning graphic chapter book Catie and Josephine and illustrated The Synagogue Speaks. His recent children's book, Calvert the Raven in the Battle of Baltimore, was the Library of Congress, National Book Festival Selection for Maryland as well as Maryland's Center for the Book's 2013 Selection for kids. His most recent novel came out in the fall of 2014 and has been lauded for its storyline and 110 very detailed pencil illustrations that capture the characters and the feel of the story.
Scott has taught art for twenty years to high school students, college students, and adults of all ages. He writes living history plays for the Jewish Museum of Maryland and the Maryland Historical Society, two of which were honored at the National Theatre in Washington DC last spring. He has won three Maryland State Arts Council writing awards and teaches illustration at the Maryland Institute College of Art (MICA).
---
Greg Houston
Greg Houston was born and raised in Baltimore, MD (the Baltimore Orioles celebrated by winning their first World Series that fall). He earned his BFA from Pratt Institute and has been illustrating professionally since 1988. His portfolio is large and stylistically vast.
Greg has worked for a wide variety of clients in nearly every aspect of the illustration field including: The Village Voice, Utne Reader, Warner Lambert Pharmaceuticals, Marvel Comics, LA New Times, Relapse Records, Miami New Times, Baltimore City Paper, Washington City Paper, Seattle Weekly, San Diego Union Tribune, John Wiley and Sons Publishing, Agora Financial, Johns Hopkins University, Baltimore Symphony Orchestra, BWI Airport, Atlas Games, Houston Press, Texas Monthly, Pop Smear, E! Channel, and Cleveland Scene. He also wrote and illustrated two graphic novels—Vatican Hustle and Elephant Man (initially published by NBM Publishing, now being published through his own company, Eyebent Media)—and is the author of Illustration That Works: Professional Techniques for Artistic & Commercial Success (The Monacelli Press, March 2016.)
Greg has taught classes ranging from cartooning for kids to Pre-College illustration classes, to courses for undergraduates and continuing studies students at Maryland Institute College of Art. At MICA, Greg's classes included Sophomore Illustration I and II, Junior Illustration II, Drawing for Illustration, and Sequential Art. He also teaches an online class for Craftsy.com entitled "Painting the Imagined Landscape in Acrylic".
---
Tracy Jacobs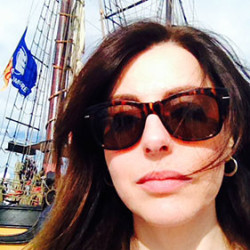 Tracy Jacobs grew up in the small town of Canton, NY located outside of the Adirondacks and in close proximity to the Canadian border. Frederic Remington is the most famous artist from her town. It's her lifelong goal to be runner-up. While Remington may have moved out west for his career, Tracy considers Baltimore to be her adopted hometown.
Tracy is a fine artist who has taught college-level and continuing education drawing, design, and painting classes at Towson University, Howard Community College, Carroll Community College and MICA. She has also taught an online course, "Mixed Media Essentials", for Craftsy.com. Tracy graduated from the University of Maryland at College Park with an MFA in painting but utilizes a variety of materials to create both two-dimensional and three-dimensional work.
---
Sarah Jung
Sarah Jung is a freelance illustrator and a children's book writer, residing in Baltimore, MD. She has a B.F.A (2017) in Illustration, creative writing and book arts from Maryland Institute College of Art.
Inspired by community and the people around her, her illustrations reflect the idea of personal narratives, with a fun and fresh style. Sarah has been a Teacher's Assistant for BAI in the past, and has recently made a debut as a freelance Illustrator with The Atlantic.
When Sarah is not illustrating or coming up with children's book ideas, she likes to hang out with her friends and meet new people.
---
Edward N Kane Jr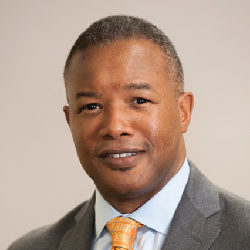 We are happy and proud to welcome new partner, Edward N Kane Jr, to the BAI family. Born and raised in Baltimore, Ed has served as Associate General Counsel of the District of Columbia Housing Authority for the past six years. In that role, he has helped to guide the Authority's major housing redevelopment efforts, regulatory compliance and governance. During a career spanning twenty-five years, Ed has managed cross-discipline teams closing real estate transactions and provided strategic business counsel to for-profit and nonprofit enterprises, in the private and public sectors. He holds a BA in Economics from University of Pennsylvania, and a JD from University of Maryland (Carey). Ed is the proud father three children. A former college wrestler, he clings vainly to faded athletic glory.
---
Travis Keller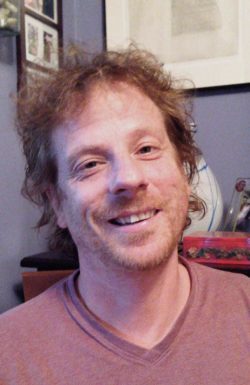 Travis Keller is from Washington DC. As a teenager, he apprenticed as a cabinetmaker
before moving on to design and build bars and restaurants in Adams Morgan during the
1980's and 90's. He learned to paint and started creating murals on bar walls. While tending bar,
he gave up oils and in 1997 turned to Photoshop, making flyers and ads for events at the
establishments in which he worked.
By the early 2000s he'd started working in theater, building
sets for TV shows and local plays. This taught him to create drama through scene structure and
lighting (skills he uses extensively in his current artistic pursuit—he's a member of the Society of
Children's Book Writers and illustrators). He continues to apply his digital and 3D
modeling skills (using both Zbrush and Photoshop) when illustrating short stories and children's books.
He spends a lot of his down time on the beach sculpting elaborate sand castles (snow sculptures in the winter) only to watch his kids destroy them as soon as they're done.
---
Janna Morton
Janna Morton is a Baltimore based Illustrator and a graduate of the Maryland Institute College of Art. She enjoys watching Japanese dramas, reading medieval romances, and uncovering astonishingly hideous tchotkes in local thrift stores.
Some clients include Plansponsor, Lenny Letter, Bookforum, STET, German News (India), and City Paper (Baltimore).
Janna's work has been honored by American Illustration 32 and CMYK Magazine's Top New Creatives 51. Her work has been exhibited in the Corcoran Gallery of Art, Light Grey Art Lab, Spur Gallery, and Eyra Illustration Gallery. Her work has been featured on The Fox is Black's desktop wallpaper series in Brown Paper Bag's Collage Exchange Swap, Buzzfeed, and Tumblr Radar.
---
Erica Ostrowski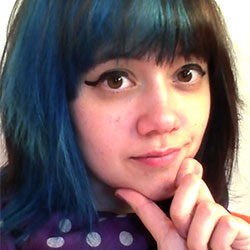 Erica Ostrowski is an illustrator, cartoonist, comic artist, fiber artist and character designer who lives in a little red house in the green hills of Monkton, Maryland. She graduated from Maryland Institute College of Art in 2014 with a Bachelor's of Fine Arts. Erica has worked as a Teacher's Assistant at MICA and BAI for the past two years, and taught a gouache workshop at BAI in spring semester 2016.
Erica has a keen eye for color and her work has a dynamic and high energy style. She paints in gouache and also works digitally. When she's not drawing buff space mullet guys, she likes to hike and hug dogs in her spare time.
---
Lauren Percz
Lauren Percz is an illustrator that hails from Long Island, NY but currently resides in Baltimore with her two cats. She shares a birthday with a few of her favorite artists: Vincent van Gogh, Francisco Goya and Celine Dion.
Lauren studied Fashion Design at Pratt Institute and has her BFA in Illustration from Maryland Institute College of Art. She specializes in handlettering, fashion illustration and portraiture. Though she's had her hand in many different mediums, she prefers good ol' watercolor. Her work has been published, featured on numerous websites, and sold in local shops. Lauren also teaches painting classes and lettering workshops.
---
Jonathan Smith

Jonathan Smith is an artist based out of Baltimore, MD, where he toils away on a variety of projects. Since graduating from Towson in 2013 with a BFA in Painting, Drawing, and Printmaking he has worked on several personal series of paintings and drawings, as well as a broad range of illustration work. He focuses in traditional media and techniques, and has a special love for comics and zines.